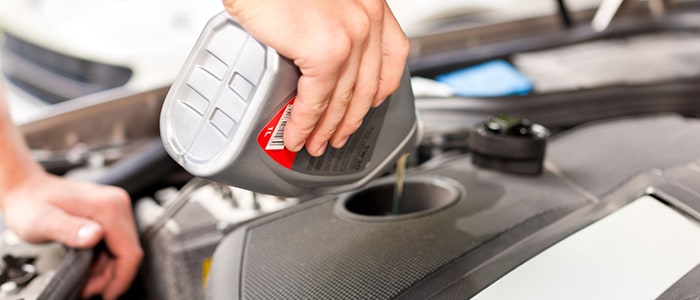 An oil change is the most basic reason to schedule service for your vehicle. It's necessary to protect the investment you've made in your car and to keep it running smoothly.
Most car owners know they need to have their oil changed at regular intervals, but few people know what those intervals are. It's especially important to keep this in mind if you own a high-performance, high maintenance model like a Porsche or an Audi.
If you don't already know the maintenance schedule for your vehicle, it's critical that you look it up or get in touch with someone who does. Each of our dealerships have experts who will tell you when your model is due for an oil change.
Schedule Your Oil Change in New Jersey
Jack Daniels Motors operates several of the best service centers in New Jersey, and we offer express maintenance for customers and newcomers alike. We employ highly-skilled, factory-certified technicians, so you're guaranteed service from only the best and the brightest when you visit one of our stores.
We deal with high end car brands like Audi and Porsche, so you can imagine the level of care we give to every service, maintenance, and repair request we receive. Both of these iconic German automakers have their own recommendations for how often you should have your car serviced, including when you need to have an oil change. Volkswagen also has guidelines for getting your car's oil changed.
In each case, the manufacturer just wants to ensure you're getting the recommended synthetic oil that will keep your engine running cleanly and smoothly for the better part of its life. The best way to do that is to entrust your car to the experts at Jack Daniels Motors. We know how often you should have your car serviced, when you're next due for an oil change, and which oil is the best for your car.
You can schedule an oil change at any dealership in the Jack Daniels group. We also want to invite you to check each of our dealer's Parts and Service Specials page to see if we are currently running a coupon on your next oil change. We would love to save you money and give you the service you deserve.
Jack Daniels Motors welcomes customers from Fair Lawn, Paramus, Upper Saddle River, Jersey City, and New York City, as well as the surrounding area. If you live in the Tri-State region, we're offering a quality oil change service near you, and we hope to hear from you soon.